"Something really warm about his voice… it's reminding me of Jeff Buckley, it's beautiful"
- Georgie Rogers / Virgin Radio
.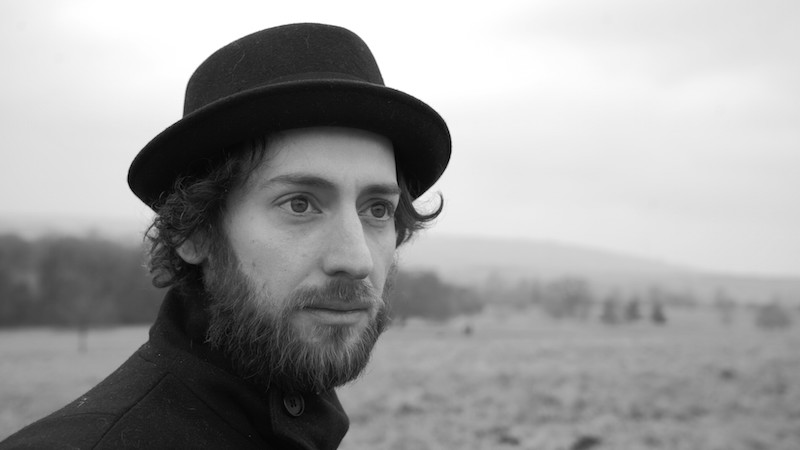 '
Paper Plane Pilot
' is the new single from Sean Christopher, released today on Dumont Dumont (RY X, Charlie Cunningham, Josin). This beautiful, evocative song is the first track to be taken from the Dutch-born, Bristol-based artist's forthcoming debut album 'Yonder', due for release in first half of 2018.
"I wrote 'Paper Plane Pilot' last year after visiting a good friend in a remote area of Southern France," says Sean. "Although the lyrics might imply this song is about myself wandering French fields, it's really to do with youth. It's about feeling free without really being aware of the fast-paced environment we currently live in, and a certain nostalgia for a kid's view of the world."
Sean Christopher has been immersed in music all his life. As a child growing up in the Netherlands he would listen to his father play Flamenco guitar for hours and hours every day, while his mother's extensive vinyl collection introduced him to legendary musicians like The Beatles, Leonard Cohen, and David Bowie.
In his teens Sean attended the Royal Conservatory in The Hague as a drummer, but wanting to broaden his education, he moved to Rotterdam and began a new course in music production at Codarts, immersing himself into the world of recording and producing. Throughout his studies, Sean continued to learn and master new instruments.
Shortly after graduating Sean began creating music for films and commercials, delivering for a diverse range of projects. In 2014 his song 'Everything', composed and produced for an international car commercial, began to get him noticed, reaching a million streams on Spotify. He then also released the beautiful track '
Wasteland
' (
click to listen
).
Back in The Hague, Sean built himself a basement studio and decided to record his first full-length album. Hidden away, accompanied only by his ever-growing collection of instruments and his dog Ollie, he began to work. In the end, it was his father's old Flamenco guitar that took centre stage and drove the recording of what was to become 'Yonder'.
After relocating to Bristol (UK), Sean recently signed a record deal with Swedish label Dumont Dumont, home to artists including
Charlie Cunningham, RY X and Josin.
Tour dates:
Sep 28 Nochtspeicher / Hamburg (DE)*
Sep 29 Gleis 22 / Münster (DE)*
Oct 1 Neues Schauspiel / Leipzig (DE)*
Oct 2 Bi Nu / Berlin (DE)*
* support for Konni Kass
 Artist links: