JOSIN's new single 'FROM THERE' out today – Listen here
.
Josin performing 'From There' can be watched here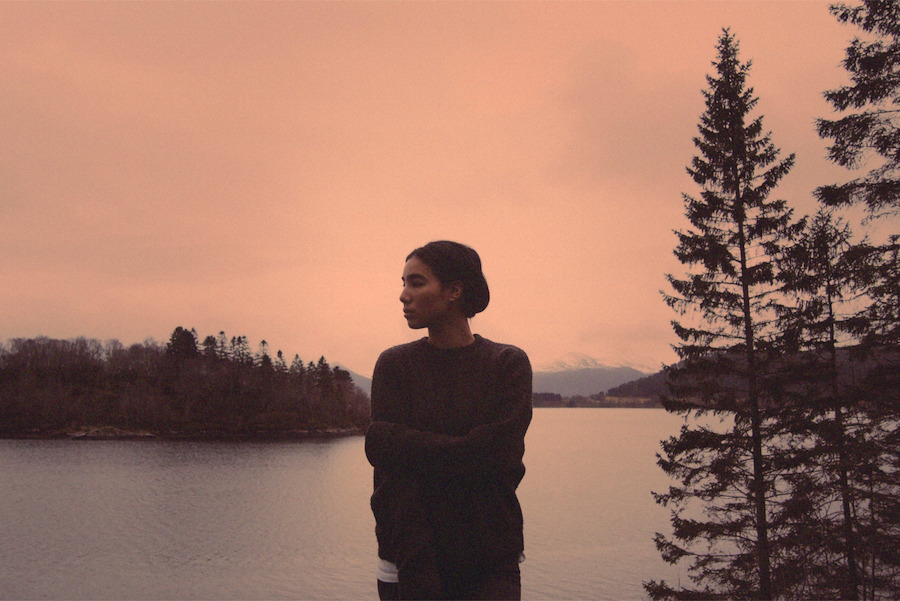 Born in Cologne to a Korean mother and German father, both of whom are opera singers, JOSIN grows up in a household with music at its centre. Nevertheless, she decides to follow a childhood dream and studies medicine in Nice.
"I did my first year of medical school, but there was something missing. I think I never really saw what was there all along – music. Maybe because it was so normal to grow up in an artistic environment.
At some point the inner voice became inevitable and I knew that I had to follow this path." She drops out of college, moves to Hamburg and develops her musical identity as a self-taught artist and producer.
JOSIN's music sees a dynamic blend of electronic jolts, vibrating sounds and poetic vocals. Somewhere between heart and mind the profoundness of her songs seems to resonate. The warm melancholy of her production repeatedly merge into the electronic world. Her music is complex and honest at the same time – haunting and fragile. There's ultimately something quite arresting about JOSIN, and her new music marks an exciting start for a compelling new artist.
JOSIN has toured with RY X, BOY, Roosevelt and Sóley and played at festivals such as Der Maifeld Derby, Puls Open Air, Burning Eagle, Iceland Airwaves, Artlake and c/o Pop Festival, where she won audiences and critics over.
Josin performing 'From There' can be watched 
here
Josin about the song – "From There" is about the fear of losing control, if we follow our hearts. I pictured someone running down sunlit hills on a perfect day, running away from a peaceful place where he or she belongs but denies. This place up on that hill stands for the good things. Things that are true in their nature but maybe nothing you´ve planned – as human biology can be strange sometimes, you first listen to the head and rather try to intrigue the heart to make everything fit into your life. In the end your lies fall apart and you finally have to state that you´ve been the one to be clueless all along.
With "From There" being one of the earlier JOSIN songs, its production didn´t change much. The guitar picking, the simplicity of the first part and the impelling orchestral ending still felt right, so that she just recorded new vocals and added some synth elements.
Tour dates:
02 May Berlin (DE) – Roter Salon
03 May Hamburg (DE) – Uebel & Gefährlich | Dachgarten
04 May Köln (DE) – Studio 672
06 May München (DE) – Milla