Cyrus Reynolds releases his new single 'Foraker' featuring S. Carey on September 14th through Swedish label Dumont Dumont.
On lead vocals 'Foraker' features solo artist and Bon Iver member (backing vocals and drums) S. Carey.
Crafting a sound out of both love for the orchestra and for modern songwriting, Los Angeles-based artist and producer Cyrus Reynolds leans heavily towards the cinematic and dramatic. A classically trained composer (Royal Academy of Music) turned electronic sound designer (Output, Kanye), he draws his own sound from familiar textures and twists them into new sonic landscapes, finally holding them together by threads of interwoven narratives and personal lyrics.
 .
Speaking about the track Cyrus explains "
Foraker
, at its heart, is a love letter to my wife, harpist Lara Somogyi, and set in the Denali region of Alaska through the eyes of a wayward traveler. There's this deep connection with the heart of the glacier (Foraker) and the outdoors and he keeps coming back to this same place to look for something that's actually inside himself. It's a harkening back to why I write music, and a new sort of authenticity for me. Before I was writing, I was manipulating all of these live string sounds for Output, and crushing them until they hissed like a wind and knocked and scratched like low hanging branches. I started using these sweeping 808s that hit you in the gut like a mile of ice is cracking beneath your feet and slow melodic synths that boomed from the distance like fog horns. Once I had the initial sound design recorded, I had a world that inspired me to write these heartfelt lyrics to Lara and everything suddenly was coming out into the open and all of these emotions and layers I didn't know were there. Those are really precious and sought after moments in songwriting for me. When everything just clicks and you can get straight the emotion and feeling."
Going on to talk about S. Carey's involvement he says "S. Carey came on to the song through a mutual friend I've written a couple of orchestral songs with, Ivan Howard, who knew Sean through Bon Iver. Once we spoke about the project, he recorded the vocals and it immediately had all of this vibe and character; introspection and the kind of joy you want to shout off a cliff. It was our first time meeting and working together, but I know Sean must have really connected with the message – because he really just got the song in every way. The song had a place and a heart, and then S. Carey came in and gave it a pulse and a new life."
Listen to the spellbinding 'Foraker'
here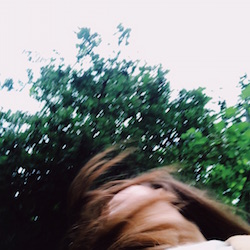 S. Carey tour dates
September 16 – Utrecht, Netherlands, Ekko
September 17 – Groningen, Netherlands, Lutherse Kerk
September 19 -København K, Denmark, Hotel Cecil
September 20 -Hamburg, Germany, Reeperbahn Festival
September 21 – Berlin, Germany, Privatclub
September 23 -Vienna, Austria, Chelsea
September 24 – Munich, Germany, Ampere
September 25 -Dudingen, Switzerland, Bad Bonn
September 26 -Cologne, Germany, Gebaude 9
September 28 -Brighton, United Kingdom, The Haunt
September 29 -Kenilworth, United Kingdom, Kenilworth Arts Festival September 30 -Manchester, United Kingdom, Deaf Institute
October 2 -Glasgow, United Kingdom, Stereo
October 3 -Leeds, United Kingdom, Brudenell Social Club
October 4 -London, United Kingdom, Cecil Sharp House
 .
Artist links:
Cyrus Reynolds
.
S. Carey
PR
UK – Charmfactory
US – Force Field PR
Germany – Snowhite PR
Sweden – Skiva Promotion
Norway – On It
Denmark – Tambourhinoceros
ROW – Dumont Dumont